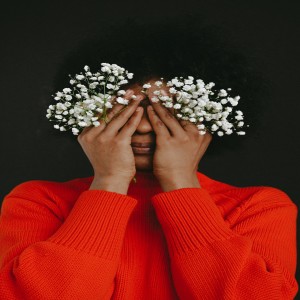 Wednesday Apr 06, 2022
Episode 240: What's the Black Woman's Experience in Corporate America?
This week's episode is all about the black woman's experience in Corporate America. Share your thoughts in the comments below!  
Download and use Newsly on www.newsly.me and use promo code W0KENFREE to receive a 1-month free premium subscription. 
Music Intro/Outro: "Thoughts" by Killah Smilez
Music Outro: "Explained" by Killah Smilez
Make sure you check out the Killah Smilez song on Amazon
Catch the music video by Killah Smilez HERE
We're always working on new products and ideas, but sometimes it takes a little extra cash to bring them to life. Your financial support for the work we do means the world to us! Donate HERE! 
Meet The Co-Hosts of the BOLD Black Girls Podcast   
Aries Webb-Williams has over a decade of leadership experience in the tech industry where she honed her skills in aligning teams and resources around a common goal. In her current role as a Software Portfolio Advisor with SoftwareONE, Aries advises senior leaders on strategies to leverage cloud technology to solve critical business challenges. 
In addition to her work in technology, as a Consultant, Podcaster, and Speaker, Aries Webb-Williams is known for curating transformative conversations, events, and programs designed to encourage collaboration among women and organizations for the advancement of DEI initiatives in corporate spaces. 
Aries is the Board Vice President of the DFW Alliance of Technology and Women where she, alongside the President, co-leads the board of directors made up of executive women leaders. 
Furthermore, Aries is also the co-host of the BOLD Black Girls podcast, an engaging 100+ episode podcast dedicated to amplifying Black women's voices, and empowering them to live a fulfilled life personally, professionally, and spiritually. 
The role that she is most proud of, is being a mom to two amazing sons, LJ and Marvin.
Kimberly Tims, a true "Girl of the Southside", like former FLOTUS Michelle Obama, born and raised in Chicago! Kim, a mother of a young adult that did not allow her zip code or circumstances to dictate her future. Despite becoming a teen mom at the age of 17, she was motivated to overcome the adversities of a teen mom!  
Kim, is a creative problem solver, connector, motivator, and trusted resource… She's a lifelong learner who courageously lives out her life and loves authentically! Kim maintains an active lifestyle, networking, and flexing her love language - "Quality Time'' with her family & friends! In her free time, you will find Kim doing all things she loves & enjoys - reading, dancing, traveling, partaking in golf lessons, curating playlists, or volunteering!   
Kimberly is a Strategic Program Manager for one of the leading cloud-based tech companies. Kim serves as an integral resource responsible for providing consultative oversight, solution development, and process improvement in scale and productivity through change management, new tools, role, and process clarity.   
Follow BOLD Black Girls Podcast on Facebook, Instagram, YouTube, and Twitter 
Shop WokeNFree Designs  
Create your own Bonfire Shop Today!
Want to Sign up for Copy.ai ?  
Get our book HERE
Check out our course on the Law of Attraction HERE
Need advice? Connect with Natasha HERE
Want to share the episode? Please share the episode on Facebook, Instagram, Twitter, YouTube, Pinterest, TikTok, and Soundcloud  
Don't forget to subscribe to WokeNFree on iTunes, Stitcher, TuneIn, iHeartRadio, and Google Play
Do you want to join the show as a guest on an upcoming episode? Contact us HERE
Don't forget to submit a scenario to us for SCENARIO TIME!   
SCENARIO TIME: How would you respond to these scenarios in SCENARIO TIME? Let's chat HERE! 
Have you reviewed our show yet? Pick your platform of choice HERE     
Do you want to start a podcast? We are here to HELP! Schedule a FREE strategy session with us HERE
This post contains affiliate links. That means if you click on a link and buy something, WokeNFree will earn a small commission from the advertiser at no additional cost to you.